Grooming
Grooming a Scottie can be challenging at times especially if you don't stay on top of it. We like to start grooming our puppies from a very young age to get them use to the clippers, brushing and bathing, plus hand stripping if they are show potentials.  This way when they go to their new homes it makes it easier and they can enjoy their grooming experiences without being scared.
We offer a grooming service only on Scottish Terriers. I consider myself a Scottish Terrier & Hand Stripping specialist when it comes to grooming.
I have fortunately had the opportunity to learn from some of the top Scottie groomers around the world in our travels. Everyone has a slightly difference style but you can implement something from each person to further your skills.
Hand stripping is an art form and not many groomers can do it correctly. Its hard work and take longer than the average clip. I recommend clipping a pet and leave hand stripping for show dogs only.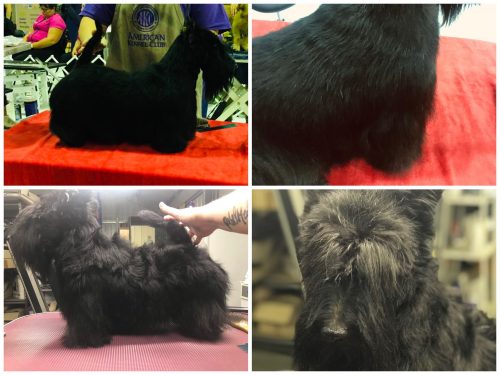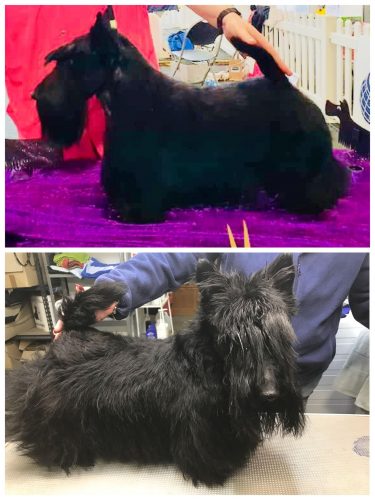 Stevie from Yak to Scottie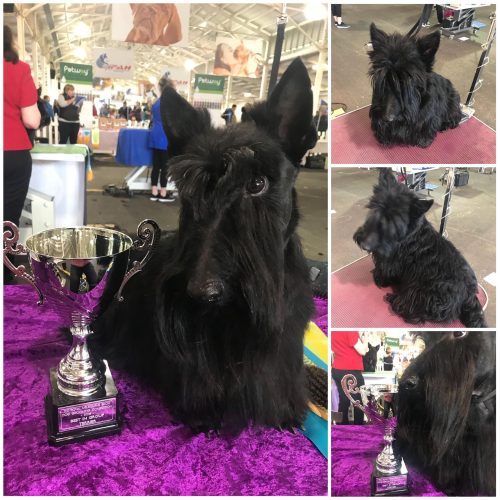 Basics For Grooming
Recommended Tools
The essentials for grooming your scottie:
Good Quality Pin Brush
Slicker Brush
Metal Comb
Skip Begeot Grooming stones
Quality Shampoo and Conditioner- We recommend Melanie Newman Salon Essentials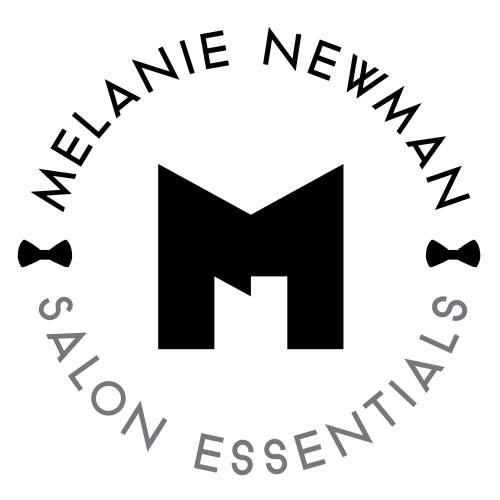 My Grooming Set Up
Coming soon!! Short grooming clips