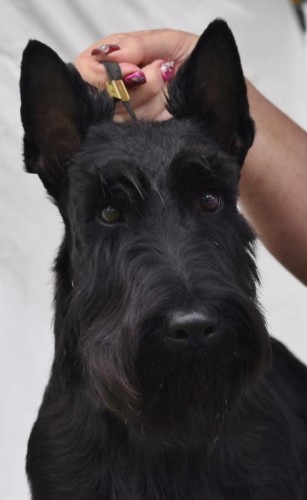 Welcome to Our Shortblak website
Based in the South Eastern Suburbs of Melbourne, our small Scottish Terrier kennel is one of the top winning kennels in Australia. We don't breed very often and when we do, it is from health tested stock, clear of vWD and other hereditary diseases. Our dogs are spoilt rotten, they sleep on the couch, on our bed and are bought up in the best of environments and are fed and conditioned on Royal Canin Food. Our property is over a half acre of heaven for the dogs with play areas that keeps them amused for many hours of the day.  We are the owners of Australia's top winning Scottie 2014 and 2015 (DOL Comp) Aust Supreme Champion/American Grand Champion/Canadian Champion McVan's Signed Sealed Delivered (Imp USA) 'Stevie' from the world famous McVan's Kennel and also his daughter Supreme Ch Argowan the Sassenach 'Sassie' who continues the tradition by leading the point score for most of 2016 until her half brother Julius (Sup Ch Shortblak With One) took over and finished the year as no.1 Scottish Terrier . Other than Scottish Terriers we also have Dobermanns and Afghan Hounds (desexed couch potatoes) and all dogs get on well so puppies learn to live with other breeds before they go to their forever homes. We pride our dogs on their wonderful temperaments, the Scotties are regularly handled by junior handlers. A Scottie has a bold temperament, doesn't back down from a fight, very intelligent, loyal and affectionate, very agile and fast despite their short legs and more importantly a complete pleasure to own.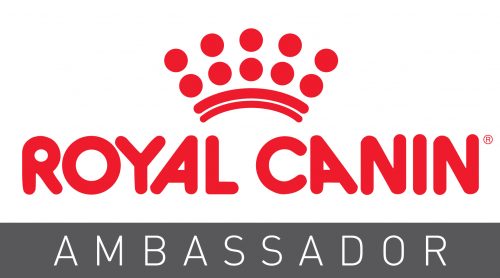 Shortblak Scottish Terriers are Proud Royal Canin Breed Ambassadors. All our Scotties are raised and conditioned on
Royal Canin Food.